Increasing Access and Opportunity For Those With Disabilities
October is National Disability Employment Awareness Month (NDEAM). The U.S. Department of Labor created, and organizes NDEAM annually to focus on "employment issues and celebrate the many and varied contributions of America's workers with disabilities". This year's theme focuses on increasing access and opportunities for those who have a disability. According to the Community Tool Box website (ctb.edu), "increasing access means creating an environment that can be used by people of all abilities". Some ways to increase the access and opportunities in your own workplace to assist employees with disabilities include: having a wheelchair accessible ramp, allowing appropriate assistive technology, presentation and training methods that can be understood and completed by people of all abilities, and a work area that is accessible to all. 
While some may hear the word "accessible" and focus solely on physical aspects of the workplace, communication styles and attitudes that are built in trust and respect are other ways to form an accessible workplace. 
In terms of increasing opportunities in the workplace, realizing strengths and potential in employees is crucial. The mindset that someone with a disability can't do anything or can only do very little is not only incorrect, but also discriminatory and doesn't benefit a business in any way. When employers, managers and their employees eliminate pre-concieved notions on what someone with a disability can or can't do, it increases the opportunities for those with disabilities. 
The Disability Equality Index Report is a great resource when it comes to discovering which companies best support policies and practices that lead to disability inclusion. This report is tabulated by Disability:IN and the American Association of People With Disabilities to give an objective score to hundreds of companies throughout America. You can find this year's report here, https://disabilityin.org/resource/2020-disability-equality-index-report/. 
One of the many people Community Crossroads supports that is employed is Clint, who works at Hannaford in Derry. Clint spends his day taking out trash, completing maintenance tasks and answering customer's questions. He experiences both a hearing impairment, which results in him wearing hearing aids while at work and a reading disability. Clint described Hannaford as a "family", and even though customers sometimes complain about protocol in place due to COVID, he enjoys the job he has now for the past 20 years. The sense of togetherness in his workplace is a reason Clint has continued to work there for so long.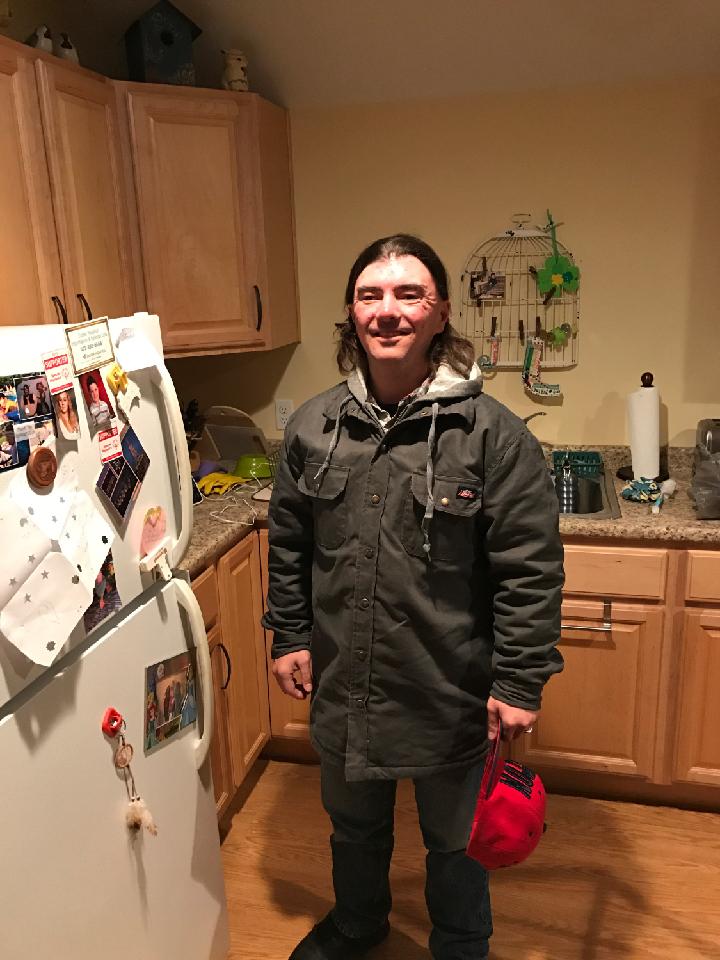 For Nicole Dawaliby, CVS is her place of employment. Nicole spends her days at work stocking shelves and assisting customers who have questions. Her mother Sandy noted that her daughter enjoys working, and when she wasn't working for a period of time due to COVID, she missed being there. Sandy is grateful that CVS has been treating Nicole so well for the past three years and has nothing but positive reviews for them. This was in contrast to a previous employer that kept Nicole in the break room instead of allowing her to participate in meaningful tasks. Sandy said that keeping her in the break room was not only discrimination but also cruel. If they had invested the time and resources in Nicole they would have seen her potential. 
Derry resident Josh Janvrin has worked at XtremeCraze in Londonderry for nearly two years. Josh spends his work day giving scripts to those that are part of the laser tag game and making sure it runs smoothly. He noted his learning disability as something that has hindered him in previous jobs but is something he is able to mostly overcome in his current position thanks to support from management and co-workers. While it can sometimes be difficult to remember scripts, he has gotten better due to support and advice on key points to focus on. One way Xtreme Craze has gone above and beyond for Josh is by accommodating his work schedule around his day program and when he competes in Special Olympics. Their flexibility and support is something that means a lot to him and he feels valued. He participates in bowling in the fall, basketball in the winter, track/field in the spring, and the Law Enforcement Torch Run which takes place at the Opening Ceremony. noted that an important aspect of working regardless of your abilities is, "don't be afraid to not enjoy a job, or feel like you have to force a job that isn't working out." 
A useful resource in terms of job searching and finding the right fit is with a job coach. People in this field help people learn, accommodate and perform their work duties. They can also help individuals job search, gain interview skills, write resumes/cover letters and communicate properly in a professional manner. 
This year marks 30 years since the milestone ADA (Americans with Disabilities Act) began. This civil rights law prohibits discrimination against individuals with disabilities in all areas of public life, such as the workplace, school, transportation and all other public and private places that are open to the general public. By allowing people with disabilities access to the same employment opportunities and benefits as those without disabilities, it helps not only the people with disabilities, but also their employees, the workplace and society as a whole
Businesses in our own state are promoting NDEAM through posts on their website/social media pages and highlighting the inclusivity of their own work environment. Some organizations such as Disability Rights Center-NH are focusing on articles that bring up some of the barriers between an individual with a disability and employment. In a recent article, DRC-NH noted transportation as an issue in our state. While public transportation such as busses are available in parts of our state, barriers could arise if someone lives and works in an area without public transportation. Similarly, while ridesharing companies are growing, some do not accommodate for those in wheelchairs. These topics are being focused on to encourage more accessibility throughout our state. 
Actions you can take to support NDEAM whether you are an employer or community member include talking to management at your workplace about creating a more inclusive environment for employees with disabilities,  sharing informative articles about issues those with disabilities face in the workplace, and starting a task force focused on building a more inclusive and accessible workplace. 
For more information and stories about employment for those with disabilities, check out Family Employment Newsletter, created by the NH Employment Leadership Committee: https://www.dhhs.nh.gov/dcbcs/bds/documents/employmentnewsletter102020.pdf?fbclid=IwAR2UmV2iOXzORLRtqq-gjLseEEjA0lkjAYnyW6T4JhpogXNXGTHYE6UU5PQ.